Cuts Make the Country Better
With François Lemieux

Video, installation, and public discussions

articule (Montréal)

Cuts Make the Country Better
Vidéo (extraits)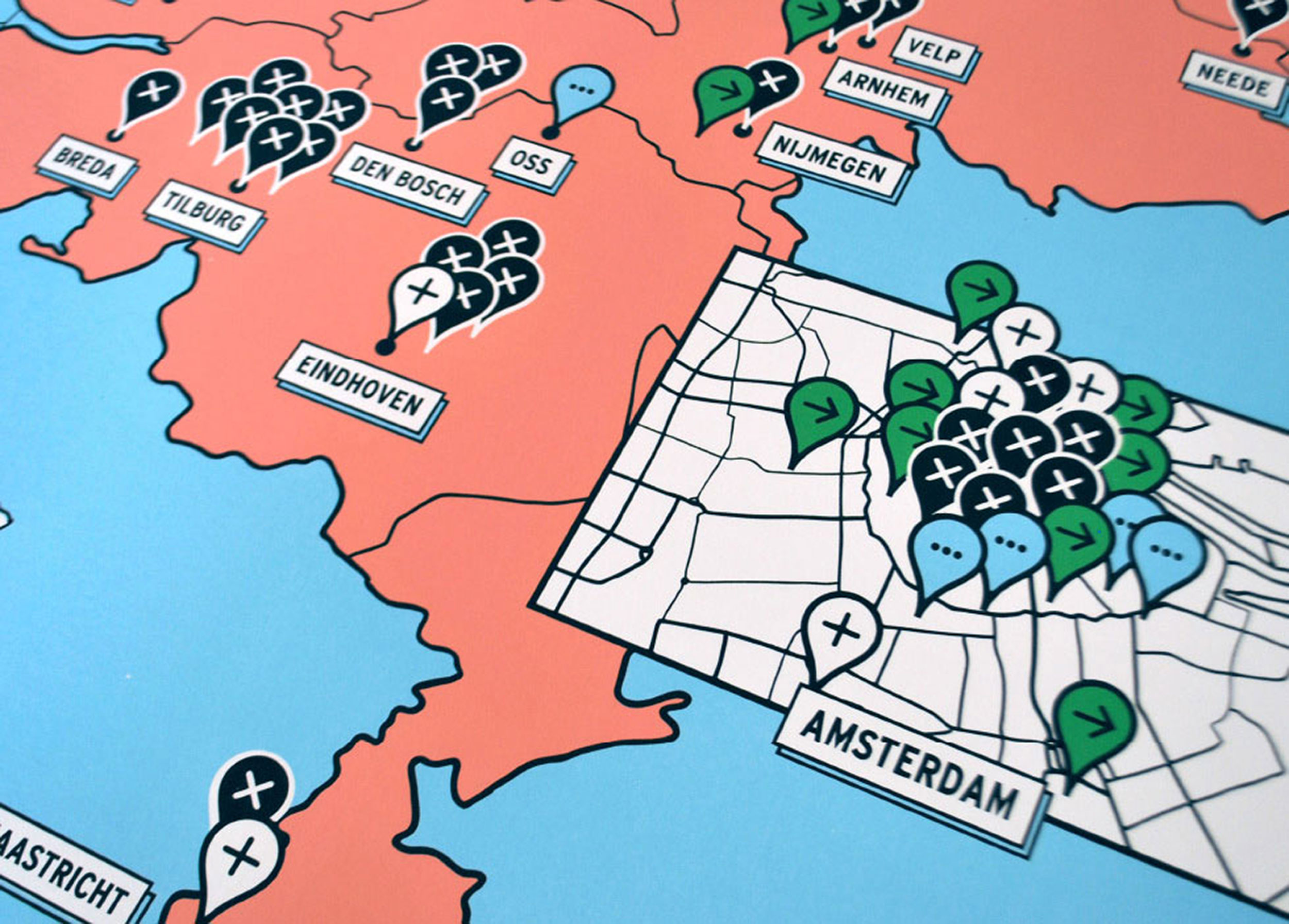 Credit: Platform Beeldende Kunkt
The money is not coming back… The art world as you've known it in the last fifty years was just a parenthesis.

In 2011, a right-wing coalition government announced drastic cuts in public funding for the arts in the Netherlands. Artists and cultural workers share their views on the effects of the cutbacks as well as on the strategies, both political and artistic, that took shape thereafter.

In 2014, Brunette and Lemieux travelled to the Netherlands to produce a series of videotaped interviews with artists and cultural workers on the circumstances and effects of the cuts. They discussed the reasons that kept the arts milieu from blocking—or simply limiting—the cuts, the consequences of this failure, as well as the various political and artistic initiatives sparked by these upheavals.

The project was presented at articule, an artist-run center in Montreal. The exhibition evolved over time and was intended to serve as a platform where the state of the arts milieu in Canada could be discussed on the basis of what happened in the Netherlands. Screenings of documentary films, interviews and public discussions punctuated the exhibition, which closed with the launch of the publication Le Merle and a screening of the film that was made from the interviews.

The film has since been presented in different cities around Canada, and used to spark a conversion on the future of our own art communities. Are we really shielded from the disaster that has assailed the Netherlands?
Cuts Make the Country Better
Version intégrale (60 min.)